Singing, Drama & Dance for ages 5yrs & over
Welcome to WWSPA!
Please have a look through this site and contact us should you have any queries.
Enrol now for Autumn/Winter 2018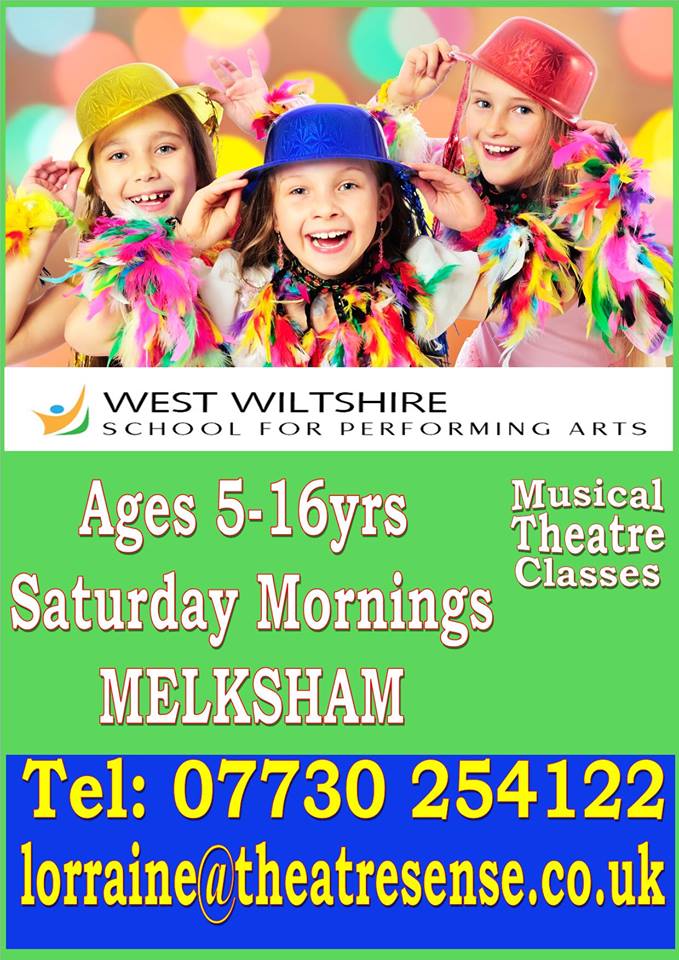 Tel: 07730 254122
email: lorraine@theatresense.co.uk
WWSPA is a subsidiary of Theatre Sense -
please check out our main website www.theatresense.co.uk
Singing in Melksham. Drama in Melksham. Acting in Melksham. Dance in Melksham. Performing Arts in Melksham.