About our Principal - Lorraine Mahoney CT ABRSM, ATCL
Lorraine started her performing studies at the tender age of 2 1/2 yrs learning ballet, tap and modern at The Laton Ash Dance Centre in Hastings where she sucessfully competed in competitions, exams and countless dance shows. She also performed in professional pantomimes in Ashford (Kent) and Hastings (East Sussex) on numerous occasions performed regularly with The Hastleons from the age of 8yrs 'treading the boards'.
Musically, Lorraine has developed a reputation throughout the South of England as a lyric soprano specialising in lighter choral soloistic work and leading roles in musicals. She has a wide ranging performing experience having performed many roles such as Maria ("West Side Story"), Michaela ("Carmen"), Julie ("Carousel"), Calamity Jane ("Calamity Jane") and Eliza ("My Fair Lady").
She trained with Maeliosa Goodale for many years before becoming a qualified teacher and performer herself through Trinity College, London and Associated Board of the Royal Schools of Music. She teaches singing privately and as a peripatetic teacher in the county schools and runs the ladies choirs The Semingtones and The Songbirds. Lorraine has had and continues to have lessons with focus on The Estill Model.
Lorraine has won national singing competitions in Glasgow, Blackpool and London and has given many singing recitals across the South of England. In August 2006, Lorraine made her Australian debut with the Perth Concert Band performing "Songs from the Shows" and the Perth Oratorio Choir as Soprano Soloist for John Rutter's Requiem and Magnificat. Lorraine returned again in December 2007 and October 2009 as Solo Soprano with Perth Oratorio Choir.
She has also previously gained her British Cheerleading Association (BCA) Coaches Qualifications Levels 1 & 2. In October 2010, she was presented to and sang for HRH The Duke and Duchess of Gloucester at a prestigious anniversary dinner in London, accompanied by The British Imperial Military Band. Lorraine also qualified as an Official Licensed Street Fit Instructor!
In October 2014 Lorraine was invited to sing for The Artists Rifles Association - Centenary Commemoration of the Artists First Crossing of the Channel aboard the steamship Australind. She performed at the gala dinner held at Chateau Tilques, Tilques and also at the service of commemoration remembrance and commitment, which was held at St Fuscien St Victoric Church, Helfaut, Nord-Pas-de-Calais. In August 2017, Lorraine sang by invitation at the Kirmes Festival, Puschkin House, Muhlhausen, Germany. Lorraine continues to study the voice, attending regular workshops and lessons focusing on The Estill Voice Model. She is currently working towards gaining her Estill Master Trainer qualifications.
Lorraine moved to Wiltshire in 2008 with her husband and is continuing her love of teaching. Lorraine is also a BHS R'gstd Groom.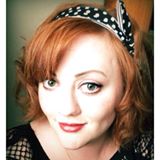 Sarah-Jane Adlington BA (Hons) Dunelm
Whilst at University Sarah-Jane spent her free time, performing with various choirs and bands as well as forming and leading the close harmony group 'The Badgerettes' and the Durham University Saxophone Quartet.
Sarah-Jane spent the first year after graduating touring with Revolution! The Musical as the female understudy and part of the chorus. After a successful run at the Edinburgh Fringe Festival She settled back in the South West to continue her training. With roles such as The Witch ("Into the Woods"), Sadie ("The Rise and Fall of Little Voice"), Ann ("The Good Little Boy" – Bristol Sitcom Trials) and Joanne ("RENT" – Rosebowl award for Best Musical), and Venues ranging from the beautiful Minnack Theatre, in Cornwall, to the more Local Theatre Royal Bath Sarah-Jane has experience across the board.
Sarah-Jane is also a dedicated singer-songwriter and is keen to use this as a tool to help the pupils create their own performance pieces. She also has experience in competitive Ballroom and Latin dancing.
Sarah-Jane is a dedicated singer-songwriter – more information can be found at www.sarah-jane-official.co.uk
Singing in Melksham. Drama in Melksham. Acting in Melksham. Performing Arts in Melksham.